(next page: Tierra Del Fuego. Cycling north from Ushuaia to Rio Grande)
Here are some photos of Buenos Aires for you to peep...
We took a little stroll down to Jorge Newbery airport to sort out our tickets to Ushuaia.
We stopped off for some roadside choripan.
Feral Colombian football fans by the coach load. There was a massive convoy of them going wild. as there was a big cup final between River Plate and Atletico Nacional.
Vijay doing some serious rooftop chilling.
Hanging with my man Beau who I know from my days in Seoul. He is an exceptional host and took us out to some good spots and gave us plenty of advice about the city.
I love all the trees in Buenos Aires. It's a really green city, despite being quite polluted.
DOG WALKERS...
Dog walking is serious business in BA.
I have no idea what this sign means.
Ford Sierras still exist. They are still clearly hot property as the car alarm was blaring. Everybody wants a piece.
BARBEQUE
I wash my clothes with Zorro.
Cemeterio de la Recoleta
We stumbled across this vast and fascinating cemetery while looking for a bike shop.
Selfie Action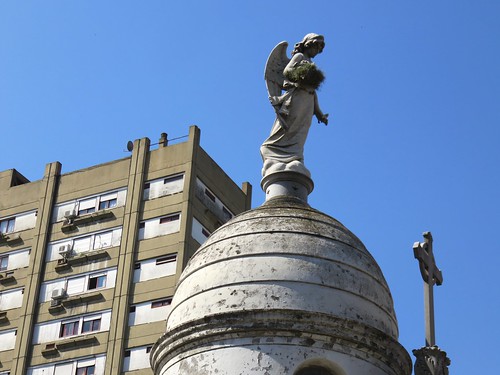 That's a pretty detailed bicycle sign.
That's it for Buenos Aires. It was nice knowing you but Patagonia calls.
(next page: Tierra Del Fuego. Cycling north from Ushuaia to Rio Grande)